Eleva†e is Calvary Katy's student ministry for students in 6th through 12th grades. Elevate meets on Sunday's at 11:00 a.m. in the Student Ministry Room.
Summer Camp This Year Was A Blast!
Check out the recap video!

Follow #CCElevateCamp2015 on Instagram and Facebook to see more pictures and videos! And don't forget to follow the new @CCKatyYouth account on Instagram!
End-of-summer Event August 15 – Don't Miss It!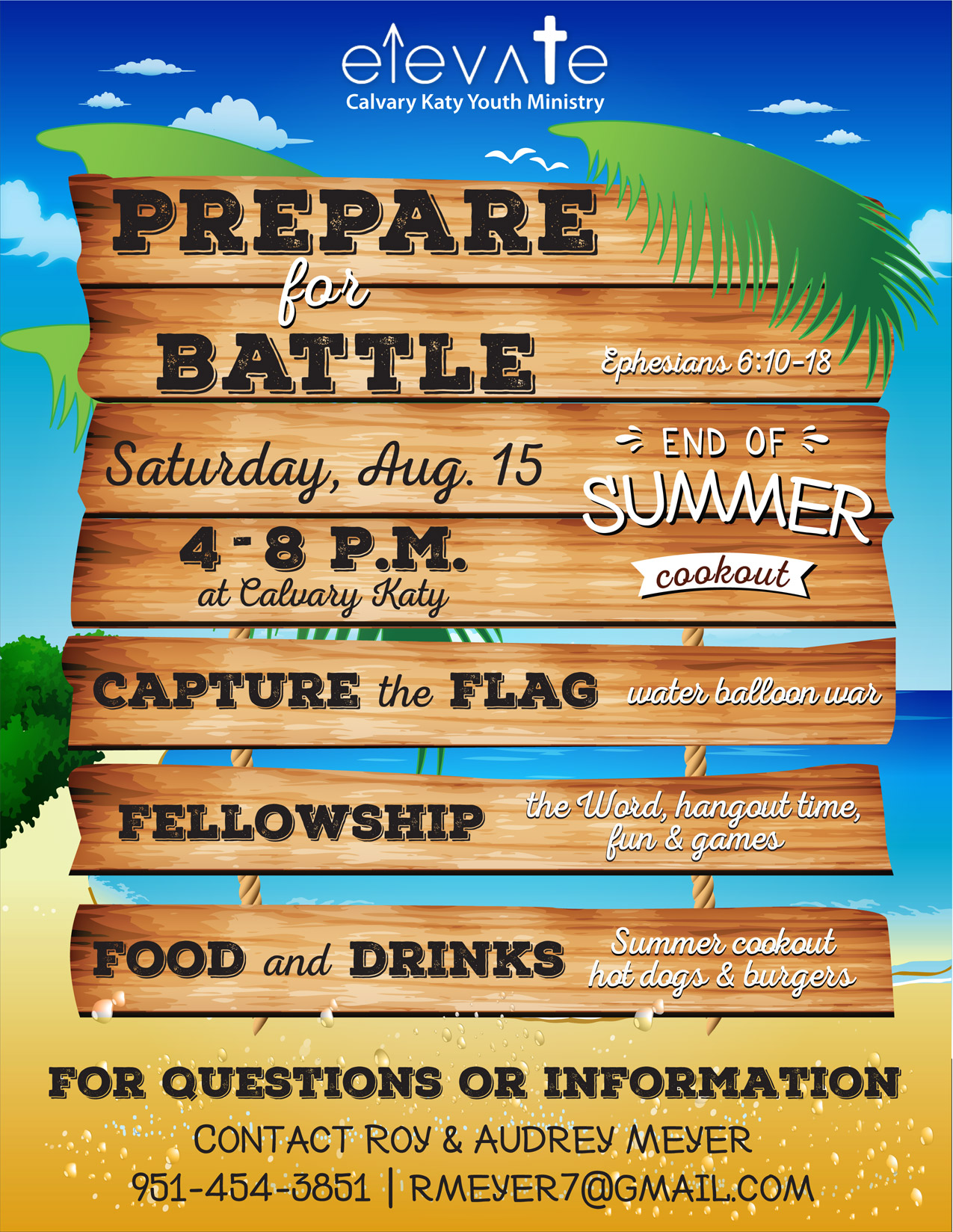 [Ecclesiastes 12:1 NKJV]
Remember now your Creator in the days of your youth, Before the difficult days come, And the years draw near when you say, "I have no pleasure in them":
Interested in joining us or have a prayer request?
We would love to hear from you. Contact us and we will reach out to you shortly.